We are paid only by our client. We do not accept any other compensation.
Thoughts/Questions on your situation
Investment Statements
Retirement Statements
Deferred Compensation Statements
Stock Option/RSU Statements
Annuity Statements
Pension estimate information
Social Security Benefit Statements
It's on your TO-DO:
Let's get it To-Done.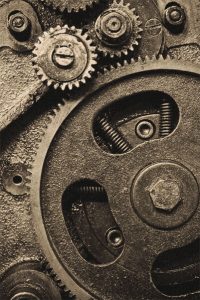 We offer a free Get Acquainted Meeting. The objective of the meeting is to fully identify your needs. Our goal is to learn enough about you, your priorities and your current financial situation to determine what kind of solutions you might need. Before you leave the meeting, you will understand our process and receive an estimate for our services. And very likely leave with a real sense of trust.
Are you ready for our free Get Acquainted Meeting? There are three simple steps.
Step 1: Contact us about setting an appointment.
To meet with Michele send an e-mail to Appointments@ClarkHourlyFinancialPlanning.com or call 636-264-0732.
Step 2: Submit a completed Confidential Questionnaire.
Use the secure online Confidential Questionnaire form link below to fill out and submit a completed Confidential Questionnaire to us. You are able to save your form and return to it later if needed.
Step 3: Bring your most recent Investment Statements to the meeting.
If you have retirement accounts, deferred compensation, stock options, or any other type of investment accounts, please bring those statements as well.
Are you curious what a plan might cost? Just give our Fees page a visit. During our meeting the estimate for our services is written on a Client Agreement. Should you decide to engage our services, you will sign the Client Agreement given to you at the Get Acquainted Meeting and submit a deposit check. We will provide you with a postage-paid envelope.
Forms
As an experienced thought leader in financial planning, Michele is often sought as a knowledge resource for the financial media, not just in Saint Louis, MO, but in national media as well, including:
Electronic File Sharing
You may mail us documents, drop them off at the office, or submit them electronically through Egnyte. To submit them electronically please email us one week or more before your Get Acquainted Meeting for a user id and password.