CERTIFIED FINANCIAL PLANNER™ practitioner
CHARTERED RETIREMENT PLANNING COUNSELOR℠
NAPFA - Registered Financial Advisor
Member of the Garrett Planning Network
Member of the Financial Planning Association (FPA)
Member of The National Association of Personal Financial Advisors (NAPFA)
University of Missouri – St. Louis Chancellor's Certificate in Financial Planning
Purdue University BA in Psychology
FINRA Series 6, 7, 63, 65 licenses
Experienced & Caring:
Your trusted resource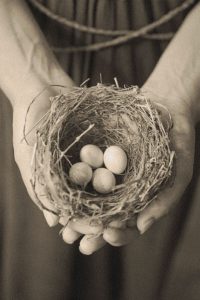 Trust. That one word describes what you will experience with financial advisor Michele Clark, CFP®, CRPC®.
As the founder and managing principal of Clark Hourly Financial Planning and Investment Management in Chesterfield, Missouri, Michele Clark will earn your immediate and long-term trust with her unique insights, expert strategies, unwavering objectivity, and heart-felt dedication to your goals. She cares, and it shows.
"One of the things I enjoy most is taking the mystery out of finances for people, breaking it down into easy-to-understand terms, so they know what they need to do to achieve their goals."
Many planners find their way to financial planning after years in another industry. However, Michele has spent her 20-year career, helping individuals and families with their finances. Before starting her own firm, Michele worked at such respected firms as Commerce Bank, Edward Jones, Boatman's Investment Services; and Charles Schwab & Company. In her practice at Schwab, Michele was the steward of $400 million dollars in assets for 300 families.
Having completed the experience and education requirements, and having passed the rigorous 2-day, 10-hour CFP® exam, Michele is a CERTIFIED FINANCIAL PLANNER™ professional in whom you can have complete and utter trust.
Michele in the Media
As an experienced thought leader in financial planning, Michele is often sought as a knowledge resource for the financial media, not just in Saint Louis, MO, but in national media as well, including:
The Wall Street Journal
Forbes
Money
New York Post
U.S. News & World Report
Los Angeles Times
MarketWatch
Yahoo! Finance
Fox Business
St. Louis Post-Dispatch
LearnVest
Financial Planning Magazine
St. Louis Business Journal
St. Louis Public Radio
AARP
Read Michele's most recent media coverage.
In addition, on her Hourly Planner Blog, Michele provides insights on financial planning for all wants and needs.