We are paid only by our client. We do not accept any other compensation.
No Commissions
No Referral Fees
No 12 (b) 1 Fees
No Sales Incentives
Our independence ensures no outside influences affect our recommendations.
Objective & Thorough:
A powerful combination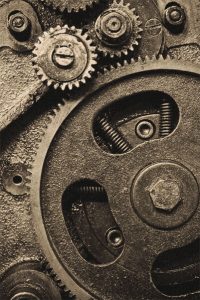 An objective approach to getting you to your objectives. That's a unique differentiator.
Some financial firms have hidden, built-in incentives to recommend products and services that might not be right for you.  As a Fee-Only Financial Planner, we do not accept any third-party fees or commissions. All compensation comes directly from clients. The resulting equation looks like this:
Fee-Only = Objectivity = Customized Solutions
Most importantly, you will find that we will get you to your objectives ... objectively.
Let us help you with your questions about:
Financial goal setting
Investment planning
Retirement planning
Retirement income planning
Pension options
Stock option planning
Social Security planning
Education planning
Insurance needs analysis
Call, or e-mail  to set up a time to talk.  We can discuss your questions, how we can help, and what it would be like to work together.
Don't let the busyness of everyday life prevent you from adequately preparing for the future.  Get started today.   636-449-4900 and ask to speak to Michele.
Fiduciary
As a fiduciary, we have a duty of utmost good faith to act solely in the best interests of each client. Our clients entrust us with their funds and personal information, which in turn places a high standard on our conduct and integrity. Our fiduciary duty compels us to act with the utmost integrity in all of our dealings.
Transparency
We value your trust. One way that we strive to earn your trust is by being transparent about our fee structure. We are Fee-Only advice providers, paid only by our client.  When we meet we will provide you with a copy of Form ADV Part B, an important written document that outlines the fees for our services.  Because shouldn't the fees be transparent and provided in writing?  We think it is a better way of helping people.